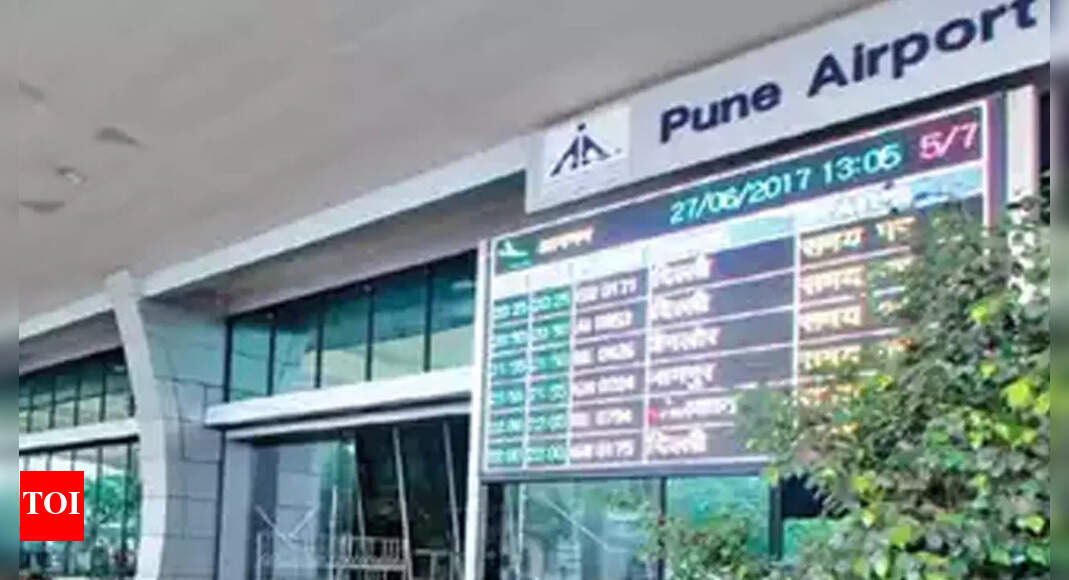 Pune Airport Loses 18 Places to 78th Rank in Service Quality Assessment | Pune News
[ad_1]
The airport started 154th in the January-March first quarter survey. (File photo)
PUNE: The city's airport ranking in the Airports Council International's third quarter survey from July 1 to September 30 on the quality of airport services (ASQ) has slipped to 78th position from 60th he held in the second trimester.
Pune Airport has been rated in the category of "best airport by size" and a subcategory of an airport with passenger traffic between 5 and 15 million per year, in the Asia-Pacific region. The airport started 154th in the January-March first quarter survey.
"The number of passengers has increased and is currently at its peak. Over the past few months, around ten new flights have started. And with the airport currently operational for 12 hours, he will feel the pressure. Things should be under control after Diwali. In addition, from December 1, the airport will be operational for 24 hours. Hopefully the ranking will improve in the last quarter, "an airport official told TOI.
During the third quarter, the city's airport operated 12 hours – 8 a.m. to 8 p.m. daily – for runway repair work, and on average, handled more than 100 aircraft movements per day. The impact of the tight operating conditions appears to have been reflected in the third quarter survey results. The airport received negative ratings in almost all 33 parameters related to passenger services. In 20 parameters, the airport received negative marks this time.
Officials from the Marhatta Chamber of Commerce, Industries and Agriculture, said they had met with the airport manager and the division commissioner over issues related to the airport. "A set of 20 areas for improvement has been highlighted; they also include runway extension and short-haul international flights, "President Sudhir Mehta told TOI.
FacebookTwitterLinkedinE-mail
[ad_2]