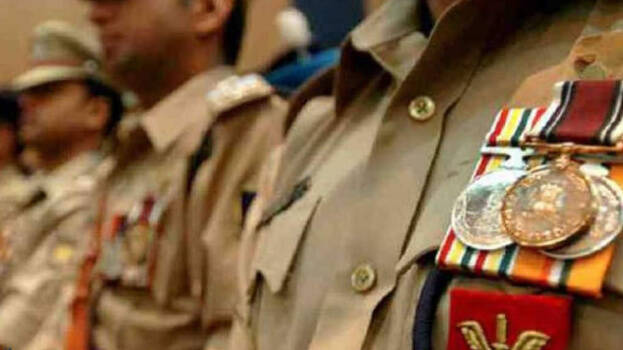 Major reshuffle in senior police ranks in Kerala: Balram Kumar Upadhyay promoted to ADGP, P Prakash is the new South Zone IG – KERALA – GENERAL
THIRUVANANTHAPURAM: The state government has announced a major reshuffle in the top ranks of the police. A new commissioner and a rural SP will arrive in Thiruvananthapuram where goonda attacks are frequently reported. Kozhikode Town Police Commissioner was promoted to the IG rank.
An order was issued to transfer various officers with promotion to the rank of ADGP and IG. IG Mahipal Yadav and Balram Kumar Upadhyay were promoted to ADGP. Balram Kumar Upadhyay has been appointed ADGP in charge of training. ADGP Yogesh Gupta has been appointed Director of the Police Academy.
The IG of the South, in charge of public order, Harshita Atalluri, has been transferred to the intelligence services. Balram Kumar Upadhyay will be replaced by IG G Sparjan Kumar as Police Commissioner of Thiruvananthapuram City.
Six DIGs were promoted to IG rank. Anoop Kuruvila John, who reached the rank of IG, was assigned to the Anti-Terror Squad. He was also in charge of traffic. P Prakash is the new GI for the southern zone. K Sethuraman was assigned to the Police Academy. KP Philip was assigned to the Crime Branch. The post of police commissioner in the town of Kozhikode was raised to the rank of IG. Outgoing commissioner AV George, who received the promotion, will continue here.
Five SPs were promoted to DIG rank. R Nishanthini, who has been promoted, will be the Thiruvananthapuram Range DIG. Sanjay Kumar Gurudin was assigned to the Armed Police Battalion. Rahul R Nair will continue as Kannur Range IG. Putta Vimaladitya, Ajitha Begum and Satheesh Bino have joined the central deputation service.
SP Angit Ashok has been appointed DCP of Thiruvananthapuram. Vaibhav Saxena is the new Kasargod SP. PB Rajeev was appointed Kannur Rural SP and Amos Maman Kozhikode DCP. Swapnil Madhukar Mahajan will be the new Pathanamthitta SP. Divya Gopinath was posted as Thiruvananthapuram Rural SP and Aishwarya Dongre as Thrissur Rural SP.
KEYWORDS:
REHABILITATION,
POLICE,
COPS,
POLICE OF KERALA,
POLICE GRADES,
TO DIG,
ADGP,
IG,
SP,
DCP,
BALRAM KUMAR UPADHYAY,
P PRAKASH