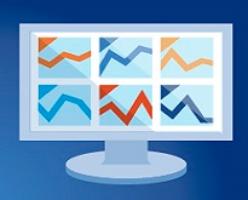 European statistical recovery scoreboard: August edition – Products Eurostat News
Today Eurostat released the August edition of the European Statistical Recovery Interactive Dashboard.
The dashboard contains monthly and quarterly indicators of a number of statistical domains relevant to monitoring economic and social recovery from the COVID-19 pandemic, across countries and over time.
August Highlights: The EU economy continues to grow and excess mortality is falling, but the economic climate has deteriorated markedly
The EU economy continued to grow in the second quarter of 2022 at the same pace as in the previous quarter. However, the figures for the larger Member States present a rather mixed picture. GDP increased quarter on quarter in France, Italy and Spain, while it remained at the same level in Germany. In addition, the EU economy remained vulnerable to shocks in commodity markets. Inflation reached a new record high in July 2022, mainly due to high energy and food prices.
EU industrial production continued to increase, but at a slower pace than the previous month, while production in construction and retail trade fell in June 2022. In May 2022, services production of the EU increased for the fourth consecutive month and at a faster pace compared to the previous month. In particular, accommodation and food services recorded very strong growth, indicating a revival of the tourism sector after the restrictions due to the pandemic.
As regards the EU labor market and population, in June 2022 the unemployment rate remained stable, remaining below its pre-pandemic level, and the excess mortality rate returned to the level recorded in March 2022.
EU economic sentiment fell for the fifth consecutive month in July 2022, falling below its long-term average. This decline is due to significant losses in industry, services, retail trade and consumer confidence, while construction confidence declined less.
You can read the full analysis by clicking on 'Eurostat Commentary' in the header of the dashboard. The dashboard is updated monthly with the latest data available for each indicator.
Line charts in the dashboard offer many features to easily explore and analyze the evolution of indicators, such as displaying a longer time series, comparing multiple countries, downloading the custom chart or dataset source.
For more information, you can also consult the section of our website dedicated to COVID-19, bringing together in one place a wide range of statistics and data published by Eurostat.
To contact us, please visit our user support page.
For press inquiries, please contact our Media Helpline.