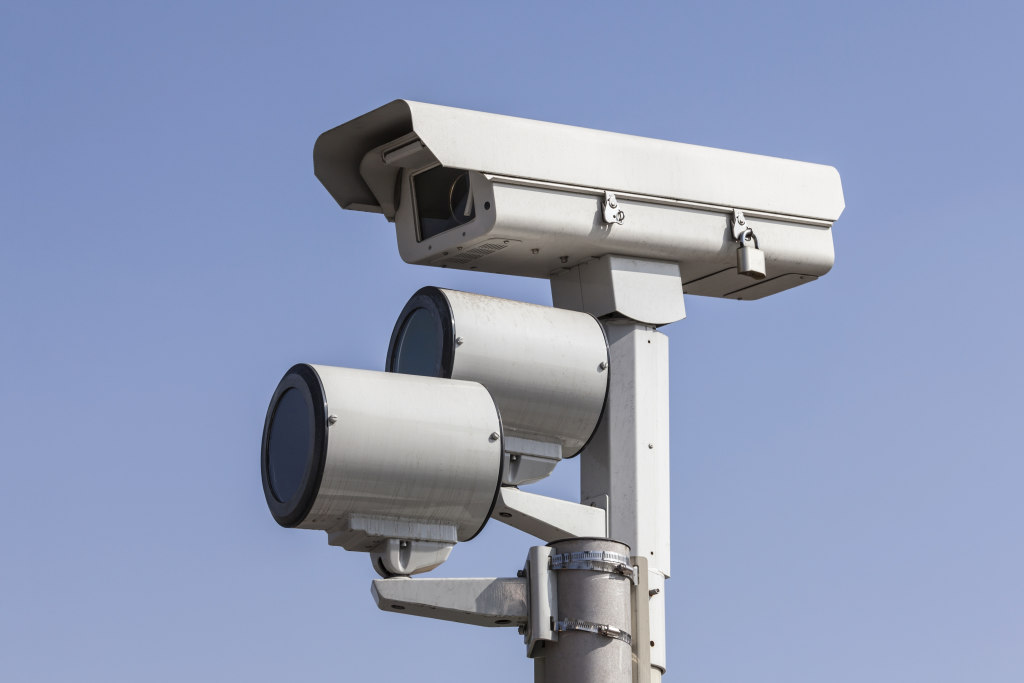 Crestwood mayor resigns, pleads guilty to red light camera corruption
[ad_1]
Crestwood Mayor Louis Presta has pleaded guilty to bribery, lying to federal authorities and tax charges in connection with a paid red light camera program. The cameras have taken Illinois drivers $ 1 billion in a decade.
Louis Presta resigned as mayor of Crestwood just before pleading guilty Nov. 17 to federal charges.
The former mayor's guilty plea comes more than a year after Presta was trapped by the federal government in a deferred prosecution agreement involving a former SafeSpeed ​​LLC partner who cooperated with the investigators.
Presta, 71, who has served as mayor of Crestwood since 2013, now faces up to 2.5 years in prison for corruption and official misconduct, lying to the FBI and IRS, and tax charges.
"It has been an honor to serve the residents of our village as administrator and mayor," Presta wrote in her resignation letter on November 16. "I will make myself available to my successor to ensure a smooth transition."
Presta's confession makes him the most recent political figure toppled in a major federal corruption investigation into Illinois adoption and distribution of red light cameras.
According to the plea deal, Presta in 2018 worked closely with former SafeSpeed ​​partner Omar Maani, whose company sent video clips of possible red light traffic violations to Crestwood officials for arbitration. . SafeSpeed ​​would then receive a portion of the proceeds from approved ticket payments.
Presta told Maani he would ensure that the percentage of infractions approved by city officials remains high in return for cash payment, according to the plea deal.
In January 2018, Presta admitted to soliciting Maani to donate to his campaign for the Cook County Commissioner by paying a bill for an advertising agency. Presta emailed Maani an invoice for $ 4,125 in the same month.
"I thought you might have been worried about giving me money," Presta told Maani on February 15, 2018, according to the plea deal. "I thought maybe you could pay part of a bill over there. "
Presta spoke to Maani by phone on February 27, bragging about the higher percentage of approved violations compared to the week before. He said, "We're starting to get the numbers again… you've got a new sheriff in town," according to the plea agreement.
The following month, Maani agreed to give Presta $ 5,000 in cash in exchange for helping set up another red light camera in Crestwood.
Maani gave Presta an envelope with the promised payment on March 7, 2018. Presta told Maani that he would "do my best for you".
Presta then lied to federal authorities about the $ 5,000 bribe on September 26, 2019, even after he was shown a video of himself accepting the envelope. He told the federal government that there was no money in it.
The 23-year-old former Crestwood mayor and public servant is the latest politician caught in a broad federal corruption investigation into red light camera abuse and other profitable tactics. The cameras were responsible for issuing more than $ 1 billion in banknotes between 2008 and 2018, according to a survey by the Illinois Policy Institute.
Earlier this year, John O'Sullivan, former state lawmaker, former Worth Township supervisor and longtime ally of former Ilinois House Speaker Michael Madigan, pleaded guilty for his role in the red light camera system.
O'Sullivan admitted on June 17 that he conspired with longtime political agent Patrick Doherty and Maani to pay a $ 4,000 bribe in exchange for official support from an Oak Lawn administrator to add red light cameras at additional intersections.
Crestwood attorney Burt Odelson said a special meeting has been set for November 23 to choose an interim mayor who will sit until the next municipal election in April 2023.
Presta's sentencing hearing is set for February 23, 2022.
[ad_2]