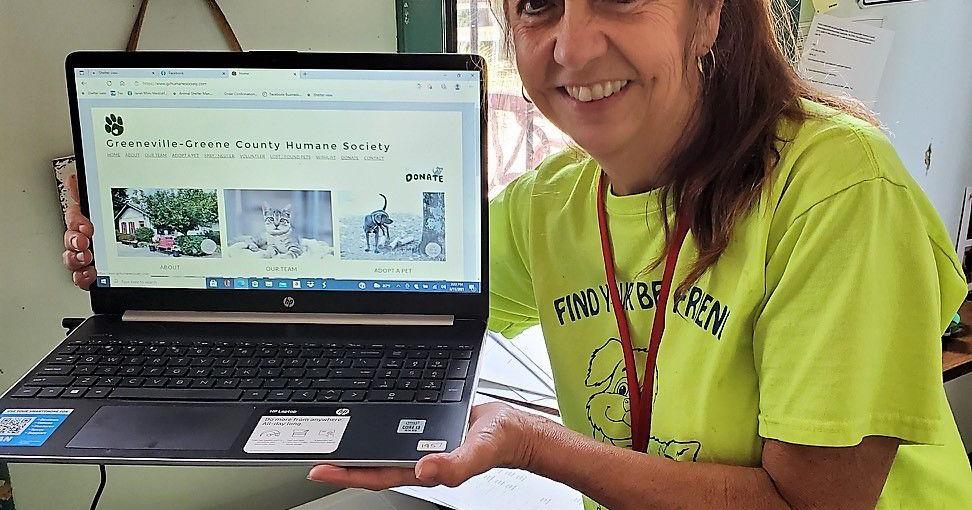 At the shelter: Lots of information on the shelter's website | ACCENT
We would like to invite our Greeneville Sun's Accent readers to check out our website! Please visit our well-known link at www.gchumanesociety.com to check it out to learn more about our shelter, see our adoptable pets and more!
Our "About" section shares important information about our shelter to give you a quick overview of the history of the Greeneville-Greene County Humane Society. We are a no-kill shelter and never euthanize healthy, adoptable animals. We are a 501 © (3) non-profit organization that receives no government funding. Your tax-deductible donations enable us to care for over 1,500 homeless and unwanted dogs and cats each year. We are committed to advocating for homeless animals who cannot speak for themselves here in Greene County.
The "Our Team" section lists our wonderful staff who work tirelessly to save lives and care for homeless dogs and cats.
The "Adopt a Pet" link takes you to our Petfinder link which is updated daily with all of our adoptable dogs and cats in need of "furever" homes.
By clicking on the "Spay / Neuter" section, visitors to our page get a lot of information about neutering and neutering their pets and offer low-cost options that they can take advantage of.
Information about being a "volunteer" can be found on our website. This section lists volunteer opportunities.
If you've ever had a lost or found pet, our "Lost/Found Pets" section gives our viewers plenty of information on what to do for lost or found pets.
Our 'Wish List' link contains many daily items needed to care for the thousands of dogs and cats that pass through our shelter each year. We also have a link to our Amazon Wishlist for those who want to order from home.
Because the Humane Society relies on donations to support the mission to help homeless animals, we have an easy link on our website so you can donate.
For many who like or want to visit our Facebook and Instagram posts, we provide a quick link to these pages. Be sure to check them out!
We would like to thank Meme Exum for designing and donating this easy to use website. We would also like to thank Sara Maximoff for photography and Kate Bewley for animation. This website would not be possible without their talent.
Let us know if you have any problems viewing our website www.gchumanesociety.com so we can fix them! Call us at 423-639-4771 or send us a note from our contact section on the website.
Hope you enjoy our website and share with your friends. As always, thank you for your continued support!
Janet Medcalf is a past president of the Greeneville-Greene County Humane Society and is currently the director of the Greeneville-Greene County Animal Shelter.