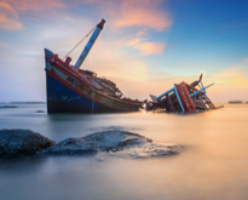 18 fatalities in 2021 involving EU registered vessels – Products Eurostat News
Between 2017 and 2021, an average of 25 people died each year worldwide in maritime accidents involving EU-registered vessels.
The number of fatalities for vessels registered in the EU increased by just over a third, from 20 fatalities in 2017 to 32 in 2018. The highest number of fatalities, 39, was recorded in 2019 , then in 2020, this number fell to 15. may be explained by the COVID-19 pandemic and the slowdown in shipping activities.
In 2021, the number of fatalities involving EU-registered vessels increased again to 18 fatalities. Six other people were killed in accidents in EU territorial waters, but involving vessels registered outside the EU.
This information comes from recently released maritime safety data. The article presents some findings from the more detailed Statistics Explained article.
Source dataset: tran_sf_marv
Of the 18 fatalities in accidents involving EU-registered ships in 2021, five occurred in the Atlantic Ocean, four in the Baltic Sea, three in the North Sea and one in the Mediterranean Sea and one in the English Channel.
Examination of the type of vessels involved reveals 12 deaths on freighters, three on fishing vessels and two on service vessels. One person died in an accident involving an inland waterway vessel for the first time in five years between 2017 and 2021.
Of the 18 deaths in 2021, 17 were crew members working on ships.
For more information:
Methodological notes:
The data is based on maritime accidents and incidents reported by the accident investigation bodies of the EU Member States, Iceland and Norway to the European Maritime Safety Agency (EMSA).
To contact us, please visit our user support page.
For press enquiries, please contact our Media Helpline.